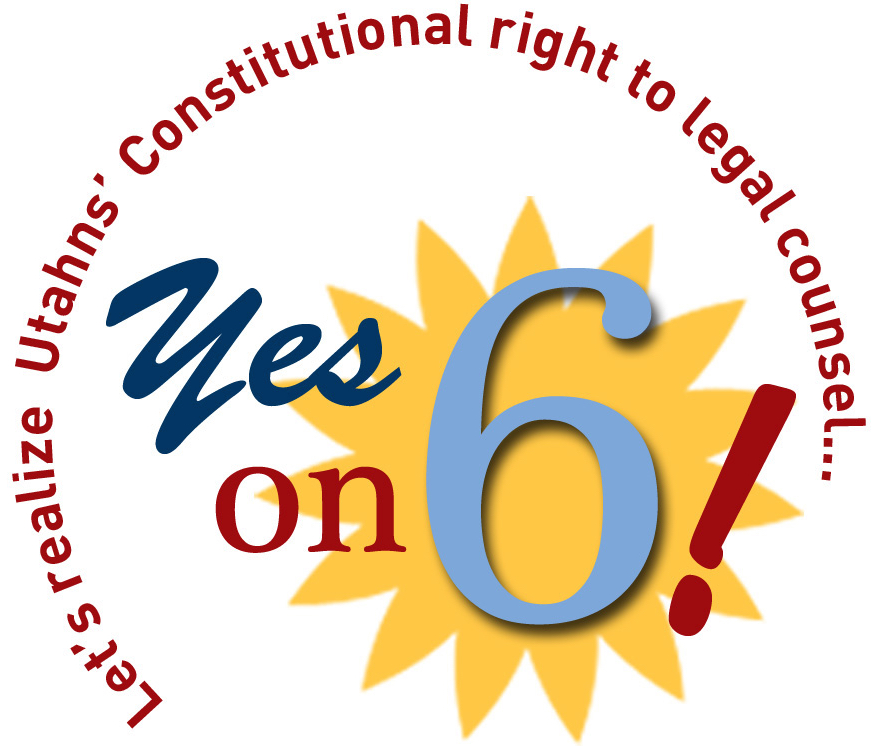 Tell your state legislator how inadequate legal counsel has failed you or someone you know, who couldn't afford her or his own private attorney.
The Sixth Amendment of the U.S. Constitution guarantees that you have the right to legal counsel. It doesn't matter how rich or how poor you are. Everyone is supposed to have a strong, supportive attorney at their side when the government threatens to take away their liberty or life.
But in Utah, our system of public defense is failing to deliver on the Sixth Amendment. We are one of just two states in the entire country with no state oversight of county-based public defenders, and no state funding to ensure that public defenders have the resources they need to stand up for your rights.
Four years ago this week, the ACLU of Utah released "Failing Gideon," a report about Utah's woefully inadequate system of public defense. Despite repeated promises, there has been little to no improvement since.
NOW is the time for change. Join us in demanding that the Sixth Amendment be realized in Utah. Share your story with your state legislators.
Today, the ACLU of Utah is launching our "YES ON SIX" campaign to demand legislative action in 2016, with the goal of substantial state funding and oversight of county-led indigent defense systems. Legislation must offer a solution that meets all the criteria of the American Bar Association's 10 Principles for Effective Indigent Defense.
YES ON SIX is committed to a solution that responds to the needs of all Utahns. Be part of the solution by sharing your experiences with your state-level elected officials. Help your elected officials understand the seriousness and pervasiveness of this problem!
In addition to writing your legislator, you can be involved with YES ON SIX in many other ways over the next year. If you would like to learn more about YES ON SIX actions you can take, please feel free to send an email to Anna Brower.
More information about the report "Failing Gideon: Utah's Flawed County-By-County Public Defender System"