Welcome to the headquarters for the No Stamp, No Problem campaign for the 2020 elections.
Did you know that only 11 of the 29 counties in Utah provide pre-paid postage for mail-in ballots?
This means hundreds of thousands of Utahns—including residents of Cache, Tooele, Washington and Weber counties—will receive ballots indicating they must affix a stamp to mail it back.
We believe this is an unfair barrier to voting.
This is why the ACLU of Utah is launching our 2020 No Stamp No Problem campaign!
Even if you live in a county that does not pre-pay postage for ballots, the U.S. Postal Service will deliver all unstamped ballots to county clerks and charge the county for the missing postage.
That's why we call this campaign: No Stamp? No Problem.
Download No Stamp, No Problem social media graphics to share in your networks: (Click on the thumbnails to access the larger images)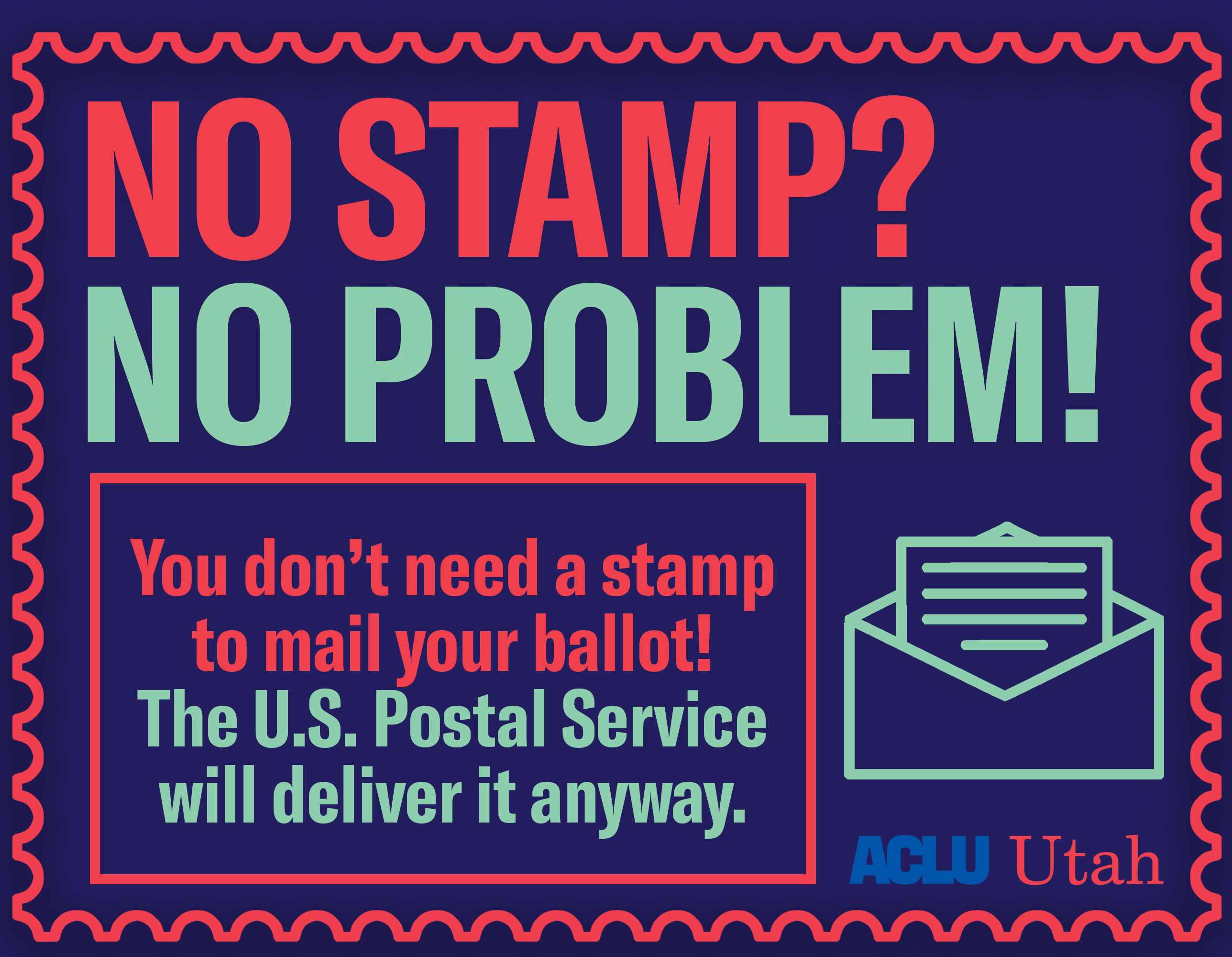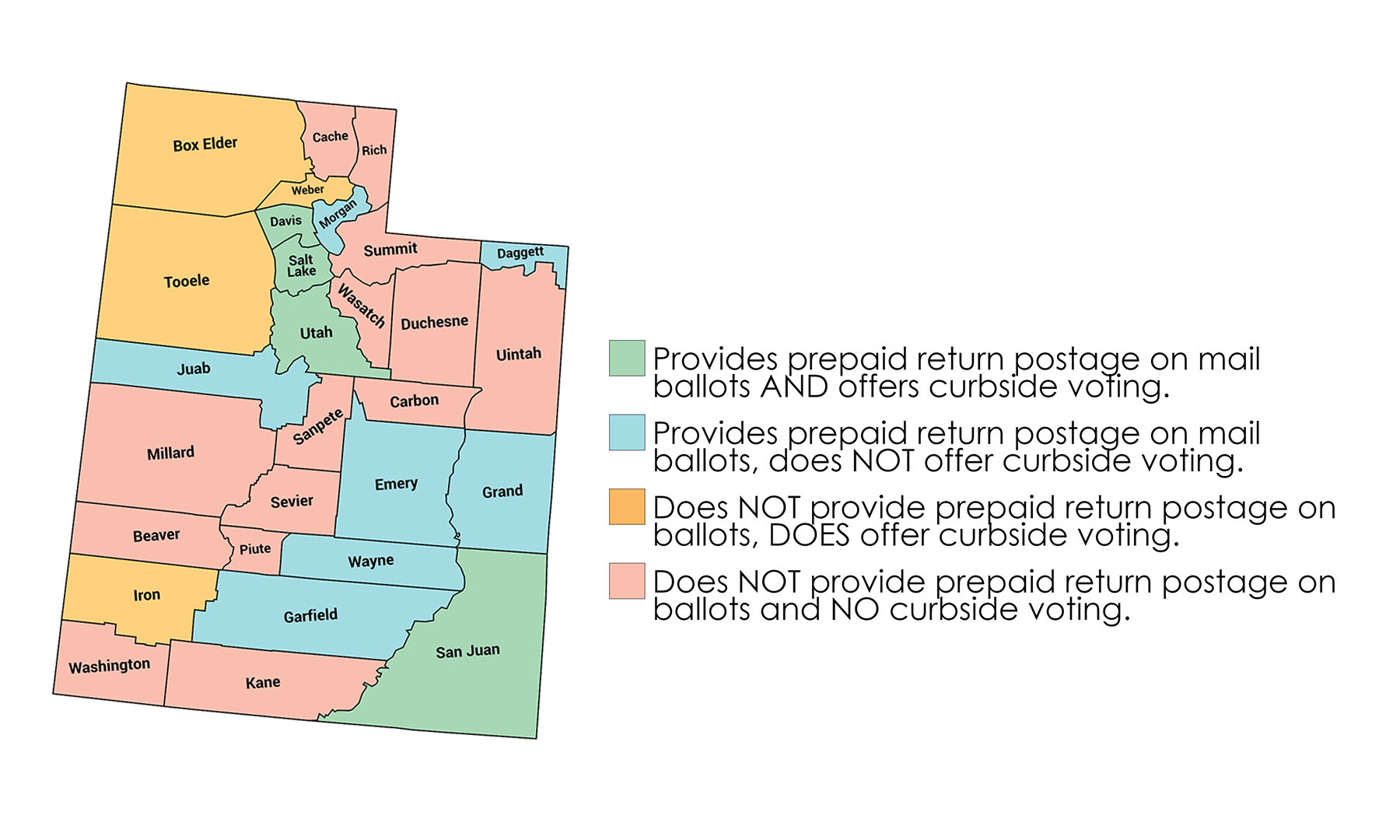 [Map of Utah Counties - English]
Sound too good to be true? It's not.
The U.S. Postal Service has publicly stated that they will deliver any mail ballots, regardless of sufficient postage. Plus, the Office of the Lieutenant Governor of Utah, which runs elections in the state, confirms the "No Stamp, No Problem" pledge on their official election website, writing "Another option is to place your ballot in the mail without postage, and the Postal Service will still deliver your ballot to your county clerk's office."
We should also note that voters can return unstamped ballots to an official ballot drop box, usually located outside the county clerk's office.
The No Stamp, No Problem campaign is especially important if you live in the following counties that do not provide pre-paid postage:
Beaver County
Box Elder County
Cache County
Carbon County
Duchesne County
Iron County
Kane County
Millard County
Piute County
Rich County
Sanpete County
Sevier County
Summit County
Tooele County
Uintah County
Wasatch County
Washington County
Weber County
Read the press release about the No Stamp? No Problem campaign (PDF)
Read the Spanish-language press release about the ¿No tiene una estampilla? No se preocupe campaign (PDF)
Media Contact
Nikila Venugopal
Voting Rights Coordinator, ACLU of Utah
nvenugopal@acluutah.org
(cell) 425-495-9505
# # #